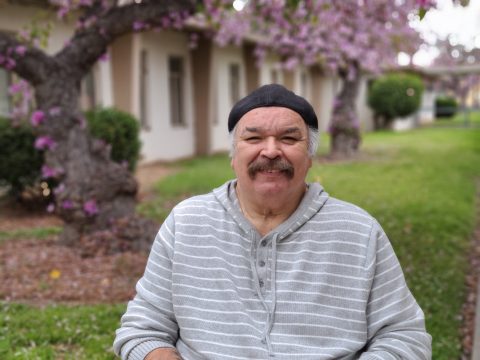 Carlos has been creating art since he was a teenager doing street art around his neighborhood. Over the years since he has expanded to creating art that one could only define as eclectic using a multitude of mediums such as mixed media, oil, acrylic, photography, and air brush. After being injured in 2003, art fell by the wayside until in 2008, he got involved in Rancho's art program* and realized he could still keep this part of his life alive. Carlos loves the freedom to express himself and does so for his own enjoyment and not for the approval of others. In the years since his injury, Carlos has become a strong advocate for Rancho's patients and believes that just about everyone can benefit from creating art.
*The year-round adult and pediatric patient art program is fully funded through the Rancho Los Amigos Foundation.
The Artwork of Carlos Benavides
100% of the purchase price goes directly to the artist.
Contact Carlos for all billing, shipping, and artwork related questions at asseenbyme2020@gmail.com