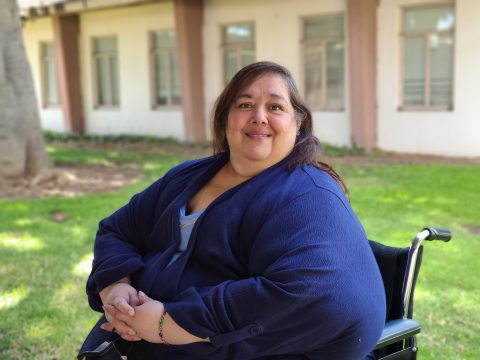 Annette is an eclectic artist who enjoys various mediums such as digital photography, water color and collage.  She relishes in showing the splendor of day to day objects that most people don't usually notice; capturing the beauty of the mundane through interesting shapes, textures, and shadows.  Annette has been involved professionally in photography since her teenage years, however started exploring painting in 2017 through the visual arts program* at Rancho.  In 2010, she was diagnosed with adult onset muscular dystrophy, which continues to challenge her physically.  Annette actively participates in the art classes at Rancho to help her relax and stay calm and uses her artwork to give back to the community, which makes her feel alive and productive.
*The year-round adult and pediatric patient art program is fully funded through the Rancho Los Amigos Foundation.
The Artwork of Annette Revilla
100% of the purchase price goes directly to the artist.
Contact Annette for all billing, shipping, and artwork related questions at dphotoannette2@aol.com