2023 Spinal Injury Games
Saturday, October 7th, 2023 from 10:00am to 1:30pm
The annual Spinal Injury Games are designed for beginner or wheelchair sports enthusiast and their families alike. The games provide an excellent opportunity for participants to experience a wide variety of wheelchair sports... Plus, the games are completely FREE to all participants!
Register by September 29, 2023 to receive a free shirt!
Location: Rancho Los Amigos National Rehabilitation Center
7601  Imperial Highway
Downey, California 90242
Location: Don Knabe Plaza (Park in the Rancho Parking Structure)
On-site registration will be available the day of the event.
Food Trucks will be available to purchase lunch
---
Schedule of Events
SCHEDULE OF EVENTS
9:30am - 1:00pm   Registration
10:00am   Welcome Address
10:30am - 11:30am   Quad Rugby, Hockey
10:30am - 1:30pm   Rock Climbing, Rohan's Wheelchair Course, Football Accuracy Throw
11:30am - 12:30pm   Tennis, Basketball, Wheelchair Obstacle Course, Powerchair Relay
12:30pm - 1:30pm   Football and Body by Ken Challenge (Bench press, Rickshaw, and Wheelies)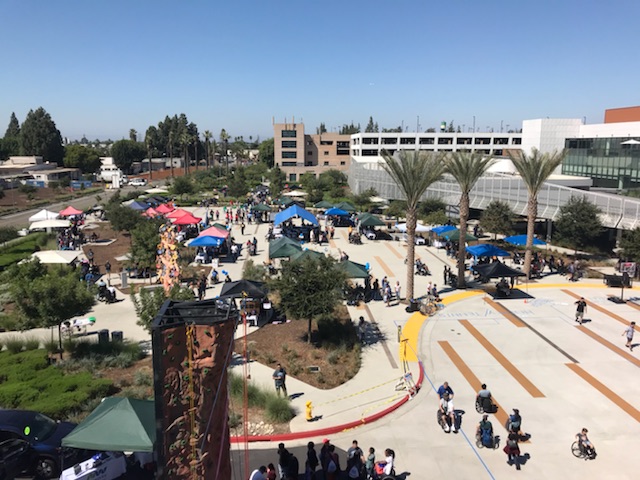 Non-Profit Community Sponsor