"Roll Around the Ranch" Health and Wellness Fair
May 2021
The Rancho Los Amigos "Roll Around the Ranch Health & Wellness Fair" is an annual event that aims to promote active lifestyle and health ownership in our local community. The first event took place in 2007, with a vision to create a venue where individuals of all abilities can engage in physical activity, celebrate their accomplishments, and learn about healthy living.
Each year onward the event has continued to blossom, with more than 1,000 participants, volunteers and community sponsors attending in 2019. With support from our community, we have been able to offer a fun-filled morning of race activities, live entertainment, motivational speeches, raffles, and health fair free of cost to those who pre-register.
Please join us in May of 2021 and bring your friends and family! Join us in taking charge of your own well being!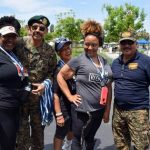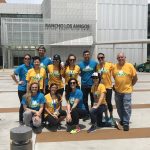 Location: Rancho Los Amigos National Rehabilitation Center
Register Online
Schedule of Events
7:30 AM Vendor Registration
8:00 AM Participant Registration begins
9:30 AM 5K Run/Walk/Roll
10:30 AM 1K Run/Walk/Roll
11:00 AM Kids Fun Run (under 12 y.o.)
12:00 PM Raffles and Awards