How to Help During COVID-19
The Rancho Los Amigos Foundation is proud to support and help those that help us! Find out how you can help too by donating supplies and/or sending a special message of "thanks" to those on the front line.
Rancho Los Amigos National Rehabilitation Center is concerned about the growing shortage of masks and medical supplies, which is why we are reaching out to our community and our Rancho family today!
Caregivers across the world are heroically fighting the COVID-19 pandemic. But, as you know this global response has put a strain on the availability of personal protective equipment (PPE) and resources.
If you have the ability to donate any of the following new and unused items: N95 masks; disposable face masks, gowns, gloves (especially non-latex), surgical caps, or foot covers; face shields; hand sanitizer; sanitizing wipes; or hard plastic goggles; please contact Rancho today at (562) 385-7275.
Thank you in advance for helping us care for our frontline staff!  From our hearts to yours, be safe and take care of one another.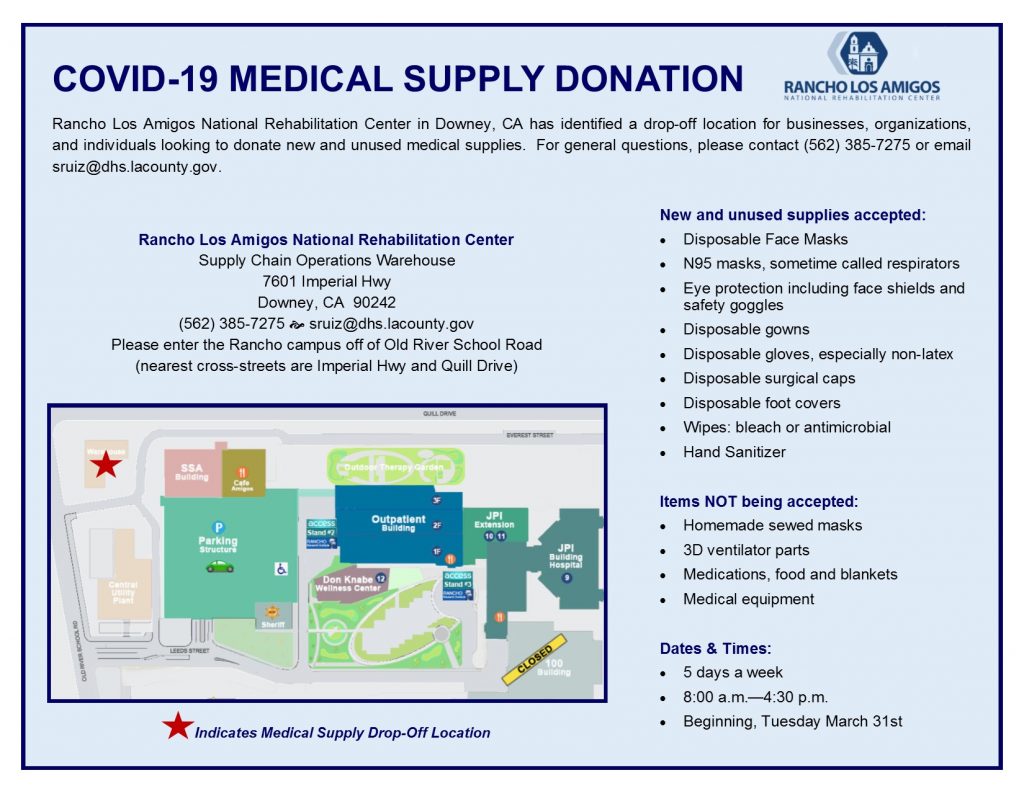 Message of Thanks
Would you like to send a special message of  "thanks" to a Rancho staff member or department?
Use this form to send your message and we'll get it distributed to the appropriate people. Every bit of support helps those that help us stay positive!